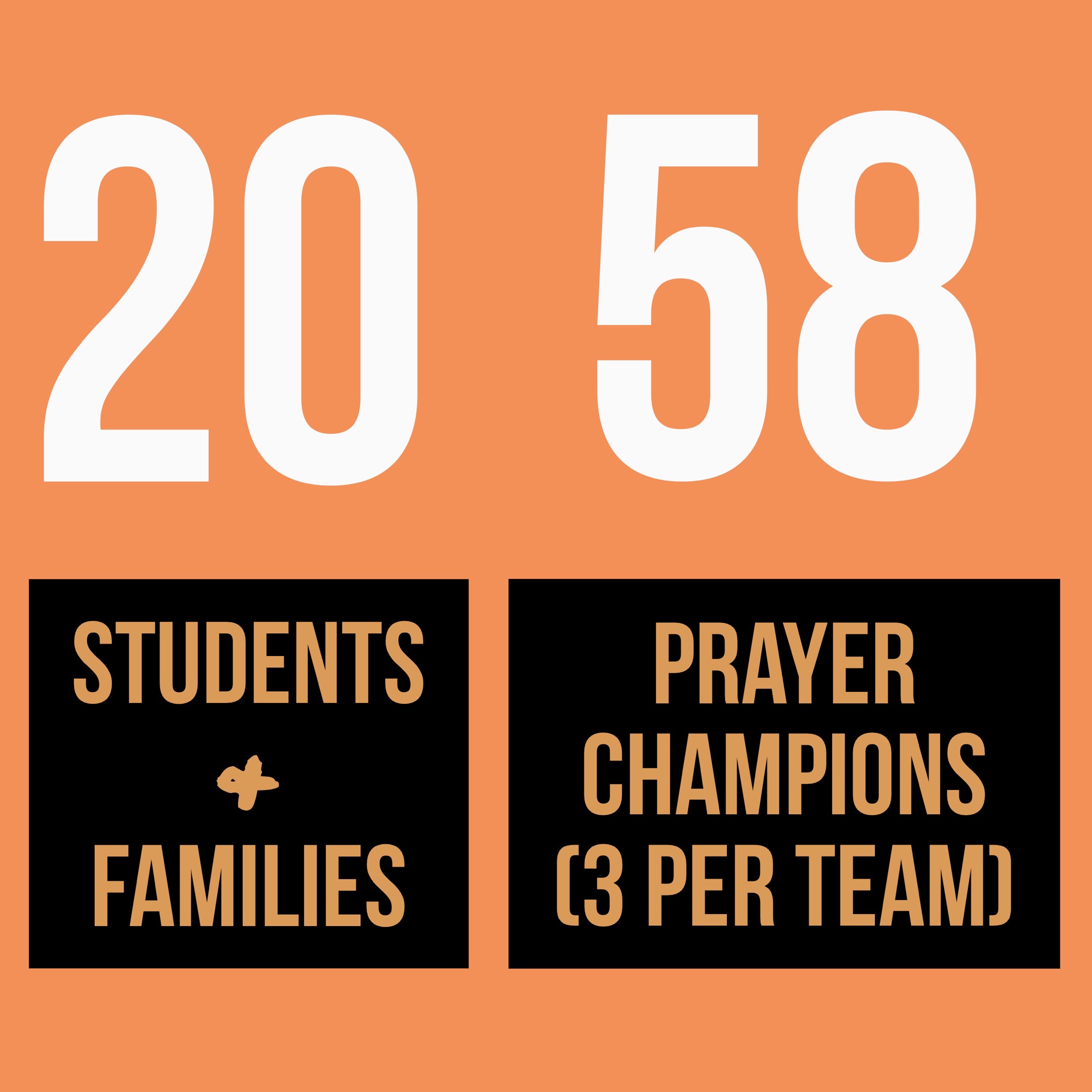 Current Sign Ups for 2019-2020 PFMC
Sign up today to help us reach our goal of 30 students and families and 30 Prayer Teams!
In Fall 2018, we launched the very first Pray For Me Campaign at PEFC, pairing 20 students and young families each with a team of 3 adults from 3 generations (20s-30s, 40s-50s, and 60+) who committed to being their Prayer Champions for the entire school year. It was a phenomenal experience for kids, students, and Prayer Champions alike as we witnessed the power of prayer in a new way as a church family.
This year, we're doing it again with a goal of matching 30 students and young families with Prayer Teams for the 2019-2020 school year.
We need students in grades 6-12, families with kids in grade 5 and under, and adults from all generations to sign up by Sept. 1 in order to achieve our goal. Let's commit to impacting the next generation through the power of prayer together!
The 2019 PFMC Launch Event is Sept. 8th following the 2nd service at PEFC.
How Does the Pray for Me Campaign Work?
2019-2020 Launch Event is on September 8th following the second service
Sign up by September 1st at the welcome center or online
EVEN If you were a part of the 2018-2019 PFMC, you must sign up again for the 2019-2020 PFMC
Adults, young families (all kids in 5th grade and under), and students in 6th-12th grade must sign up separately to participate in PFMC.
Adults sign up individually to be Prayer Champions (husbands and wives sign up separately)

Young families sign up to be matched with a Prayer Team as a family unit with all kids in 5th grade and under)

Students in Grades 6-12 sign up to be matched with a Prayer Team individually
Questions? Contact Emily Lausen at emilypefc@gmail.com